Fall Speaking Tour: University of Iowa Tippie School of Business in Iowa City, IA
Published: August 24, 2013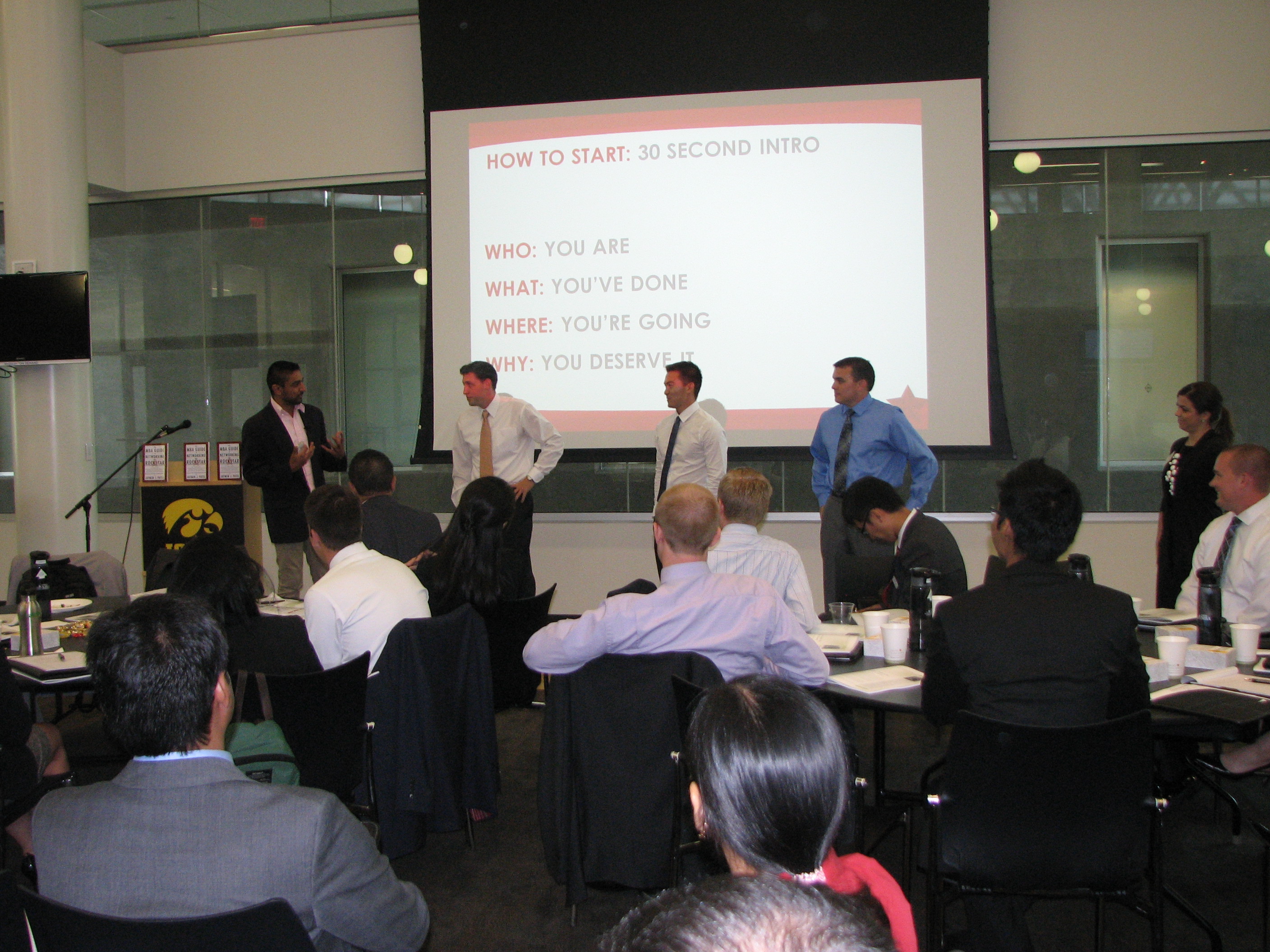 Jaymin – we loved having you on campus and we're excited to have you back this year!  Your positive energy and extensive experience resonated with the students and they raved about your presentation for the weeks to follow.

Jamie Elwell, Director, Career Development, Case Western Reserve University, Ohio
Its one of those moments when you think… Jeez! I thought 3 hours would be enough!  But it wasn't – I think we could have gone on for atleast another hour.  We had a lot of fun together in Iowa City.  The stage was set in a brand-new addition to the Carver Athletic Center.  Lunch was served and we began our session right as the students were preparing to meet the CEO of Fortune Brands later in the evening – the perfect networking opportunity.
There was wonderful engagement from the students, some great Q&A, and of course, some signature skill-building break-out activities that I like to throw into the workshop.  We even brought 3 "Rockstars" to the front of the room to give their 30-second pitch and get some live feedback.  One of them later wrote to me:
"There is no way I would have considered my 30 second pitch to be "Rockstar" without your initial guidelines and feedback. As I shared with you I definitely felt I was one of those who did not have this skill and was amazed at how well I was able to perform with the simple guidance you provided. I really look forward to reading your book and hopefully being able to pick your brain in the near future."
That's the key – networking is for everyone.  With the proper guidance and coaching, anyone can Network Like a Rockstar.  Doesn't matter if you're an introvert or extrovert, domestic or international, young or old, networking can become second nature, and the doors of opportunity will be met with proper preparation when they open up for you.
It was a wonderful experience to work with the students and meet the Career Center Staff, and I'm confident our partnership helped create a new incoming MBA class of Rockstars!  The best surprise was when the students found out the book was a gift for them from the Tippie School of Business (http://tippie.uiowa.edu/)!
Rock on!
---