Fall Speaking Tour: Weatherhead School of Management at Case Western Reserve University in Cleveland, OH
Published: November 7, 2013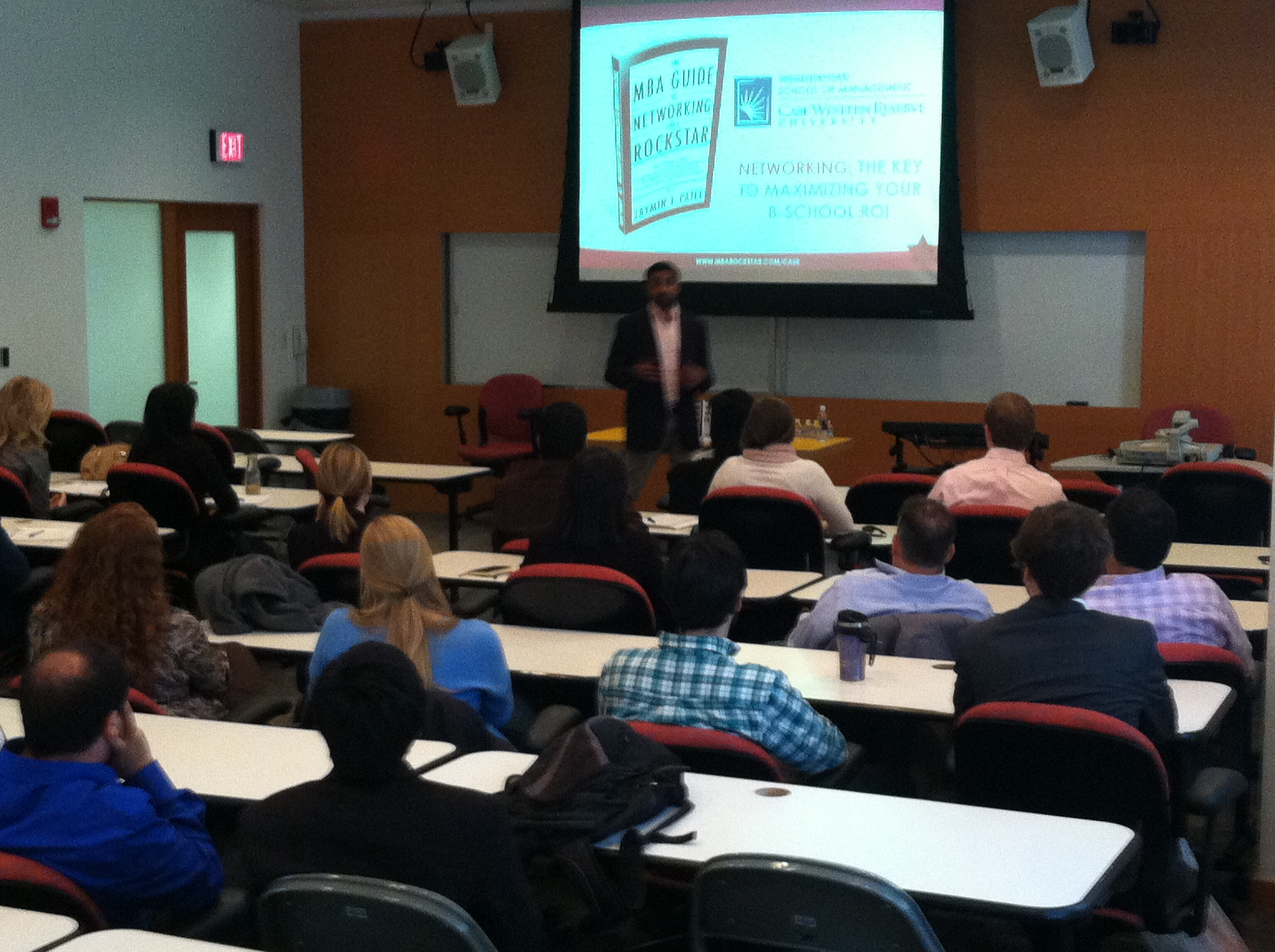 Wow! We're definitely having you back!  You give networking the concreteness that too often eludes the other "experts".

Dean Vera, Assistant Dean, Rutgers Business School, New Jersey
I love Cleveland.  I really do.  I used to call it home, and I think it is so beautiful and lovely in its own way.  And when it comes to Case Western Reserve University – the Weatherhead School of Management is an absolutely mind-blowing building.  It's a design by Frank Gehry, and has "floating classrooms" and no right angles!
I've spent a lot of time on Case's beautiful campus, but really found a hidden gem this time.  Right across from the Business School and Law School is a historic landmark that has been converted to Cleveland's only boutique hotel – the Glidden House.  The Weatherhead team were gracious enough to reserve me a wonderful room at this truly "hidden" gem – I had never even noticed it was there!
My entire experience working with Weatherhead has been amazing.  The students were total champions and really helped make the 2.5 hour workshop really interactive and impactful.  Great questions, great involvement, and great energy all throughout.
The best part was that I got to come back and work with those in the "Specialty Masters" programs a few weeks later and really had a great session.  I received a beautiful note from an international student who was in attendance that really moved me:
"Thank you for guiding us to network like a rock star at campus yesterday. Your way of interpreting network like a science is so impressive, spreading rock star seeds in everyone's heart.
I sincerely appreciate the time and  advice you have given. I will share your exciting book with all my friends and help you build reputation among international students as much as possible. I believe your book will be bestseller across the board.
As you said sometime people are brilliant, but they just lack the ability to present their merits. Your advice will help millions of people"
Wow.  Thank you so much!  I feel honored that my message is so impactful.  Its always a pleasure to partner with Weatherhead, and I look forward to returning soon.
---