SAMMA CONFERENCE: Priyanka Chopra, Russell Peters, and a lot of Inspiration
Published: October 1, 2013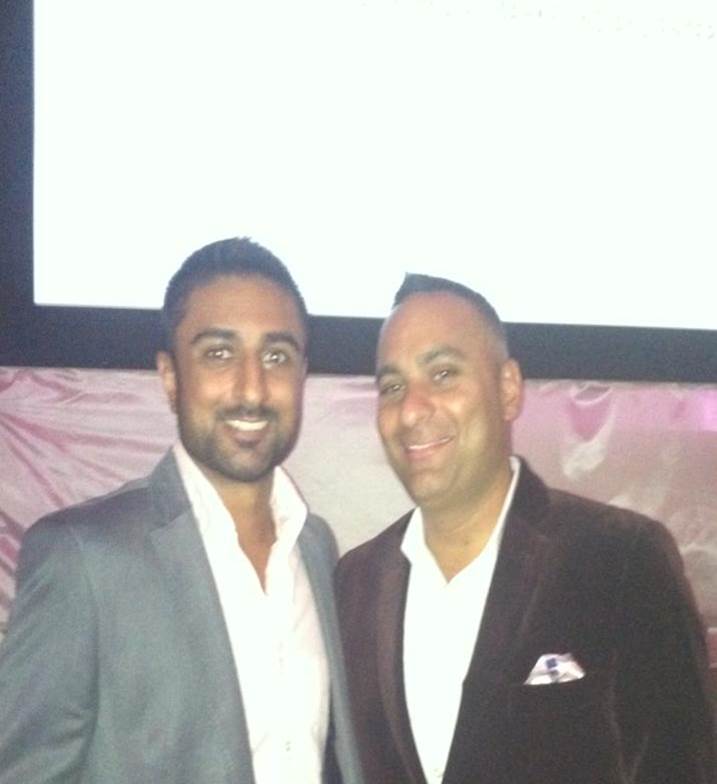 Jaymin is an engaging speaker with strong examples that highly resonate with our students.  He is the only guest speaker that I brought back twice this year.  His message is that good!

Christine Arsenault, Director, Management Co-Op, University of Toronto, Ontario, Canada
I had the great pleasure to attend the South Asians in Media, Marketing, and Entertainment (SAMMA) Conference in NYC this past weekend.  I met some really amazing South Asians who did not just follow the traditional path of becoming a Doctor, Lawyer, Engineer, or Consultant… but have really blazed new paths in Media, Marketing, and Entertainment.  It was both energizing and inspiring to be amongst so many wonderful movers and shakers – very thankful to the conference committee who put together such a great event.
The highlight for me was meeting Bollywood Actress and new American Pop Sensation Priyanka Chopra!  I had joked to many of my friends that I would somehow find a way to ask her to marry me.  So after her keynote, when the floor was opened to questions, my friends got really nervous when I stood up to ask my question.  But what I really asked was a different question all together.  Right before I stood up, a member of the audience asked Priyanka the difference between working in India and working in the US.  She mentioned that India is driven by "star power" but in the US, it's all networking – something she still struggles with!
Well, guess what Priyanka?  I wrote THE BOOK on networking.  Immediately my hand shot up.  I first told Priyanka how beautiful she looked, and then asked her "I wrote a book on networking… If I get you a copy, will you read it?"  Lucky for me, she graciously accepted and even asked me to sign it for her.  So yes, I signed a book for Priyanka Chopra and dropped it off to her super-awesome PR partner from Leigh Zinno Media Group (http://lz-mg.com/),  who will deliver it to Priyanka herself.  Lets see what Priyanka thinks!
Later that evening, Russell Peters – one of the highest paid comedians in the world – came and gave his keynote address. He was later honored with a SAMMA Trailblazer Award, and I got to meet him as we celebrated his birthday in New York City.  He was a very authentically funny guy, and my appreciation for him has grown tremendously.
Overall, SAMMA was a great opportunity to network with so many great individuals – ones that I truly admire and hope to emulate one day.  Can't wait for the next conference!
---