Spring Speaking Tour: Baruch Zicklin School of Business
Published: February 21, 2014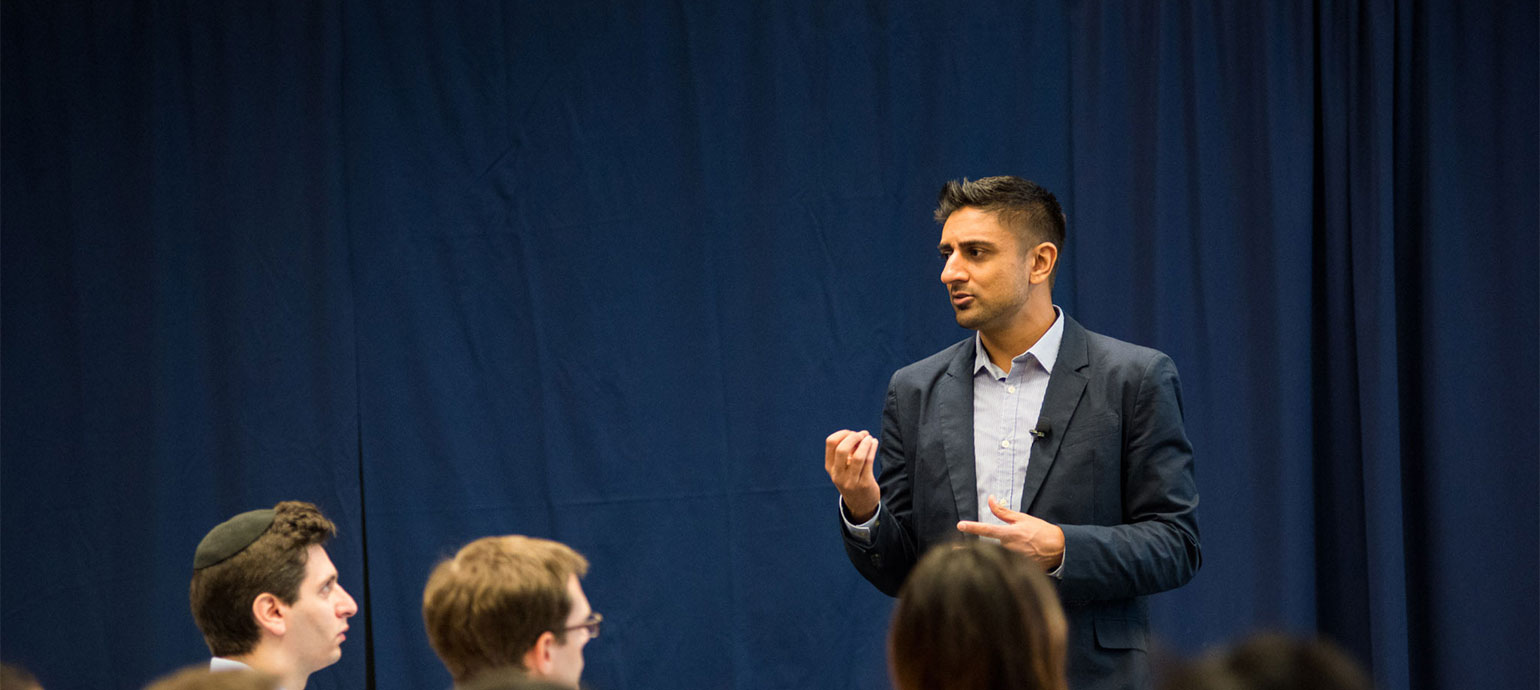 Jaymin – we loved having you on campus and we're excited to have you back this year!  Your positive energy and extensive experience resonated with the students and they raved about your presentation for the weeks to follow.

Jamie Elwell, Director, Career Development, Case Western Reserve University, Ohio
It was an honor to do my first "local" event as a NYC resident at the Zicklin College of Business at Baruch College yesterday!  It was definitely my first time visiting a "vertical campus", and it was beautiful.
We had a high sign-up rate so we moved into a bigger room where we were able to set up video recording of the event.  Really excited to share some cool footage with you guys soon!
The students were very engaged throughout the presentation and I received some great feedback following the event, here's some of it:
 "There are two main things I walked away from your presentation. First, your relationship hierarchy model makes perfect senses. I will rethink my entire approach to internship searching & networking after unsuccessful attempts last semester.  Second, your dynamic public speaking style and networking skill are impressive"
 "I wanted to reiterate that I appreciate the authenticity you brought to this topic – a quality missing in the numerous events I have attended over the last year on this topic"
 "I absolutely loved your presentation and am looking forward to reading the book"
Thank you students for recognizing the unique aspects of the Rockstar Approach and the authenticity I bring to my work… its why I feel like I truly have my dream job!  I'm so happy to hear this will impact the way you drive your career search moving forward.
Rock on!
Jaymin
Jaymin J. Patel is an author, speaker, and coach who is absolutely amazing at helping individuals build the confidence and communication skills needed to network like a Rockstar
Photo Courtesy of Nathan Harris
---