Fall Speaking Tour: Rutgers Business School in Newark, NJ
Published: August 16, 2013 | Tags:
business school
,
Career
,
dream job
,
Fall
,
MBA
,
mba school
,
Network
,
networking
,
recruiting
,
Rockstar
,
Rockstar Approach
,
rutgers
,
Speaking
,
thank you
,
Tour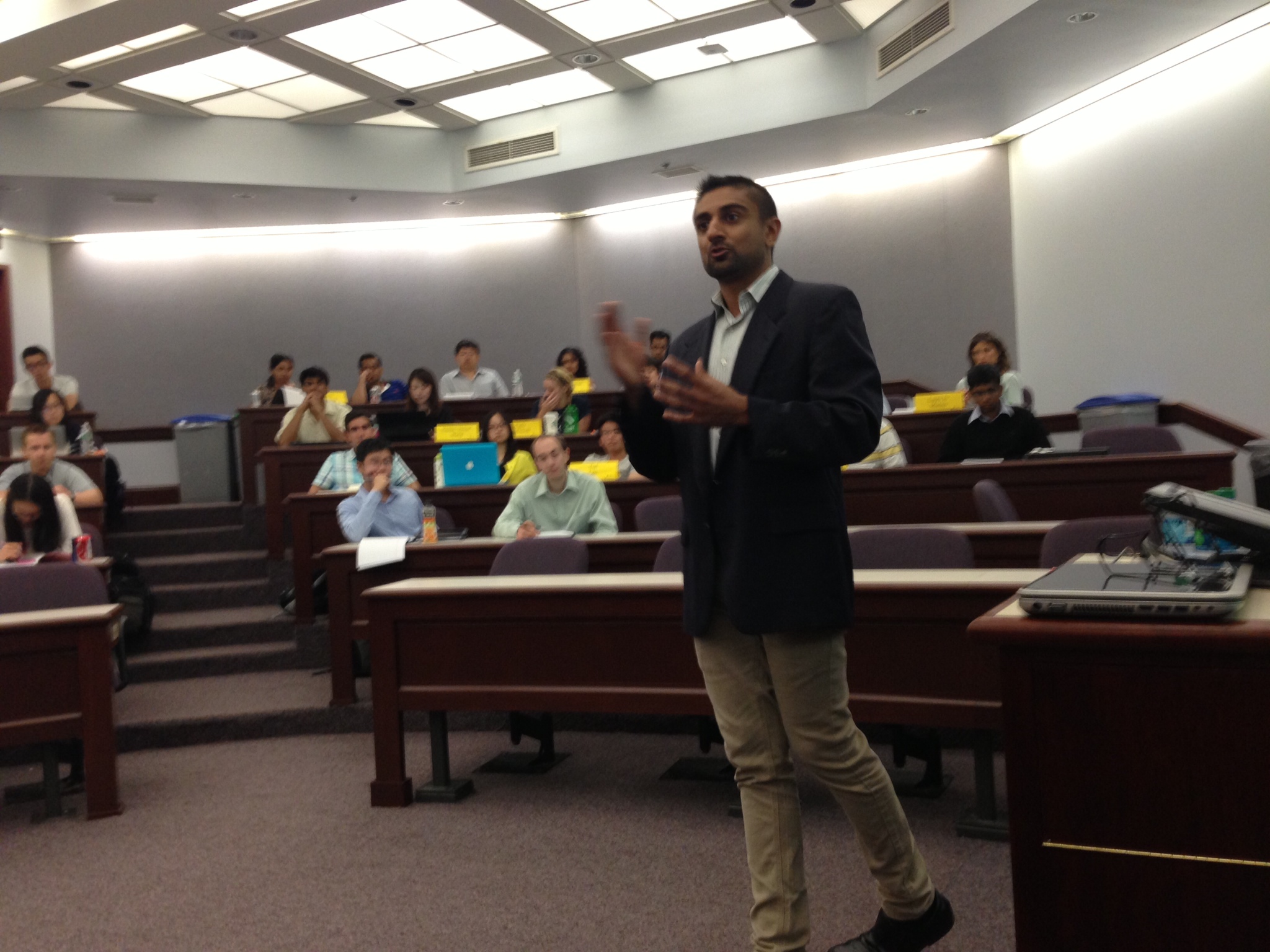 Wow! We're definitely having you back!  You give networking the concreteness that too often eludes the other "experts".

Dean Vera, Assistant Dean, Rutgers Business School, New Jersey
I just had this great feeling as I pulled near to Rutgers Business School (www.business.rutgers.edu) and saw the New York City skyline in the background – such great energy being near the "center of the universe".  It definitely aligned to the "executive energy" I felt in the lecture hall – all of the students presented themselves very professionally, and the building that housed them reflected it.
We fit a lot into a two-hour workshop, but the students asked great questions, did really well with the break-out skill-building activities and even won some prizes!  The students were very engaged, and even asked me to join them for some drinks at a local martini bar where we mingled over some food and cocktails.
It was a first-time partnership with Rutgers, but I had a warm welcome and have already been asked to come back – very much looking forward to more interactions with these students, just take a look at some of the great things they wrote in their thank-you notes to me after the event:
"I want to thank you for your time at Rutgers B-School yesterday. Your expertise is extremely valuable, and right on time as I prepare for the National Black MBA Conference. Also, it was so kind of you to mingle with us at Martini lounge afterwards. I caught you as you were just walking out but I wanted to make sure we shook hands so that I could express my appreciation!"
 "I thoroughly enjoyed and am grateful for the networking tips you shared with us. You really were able to connect with the students and create a very fun learning environment."
 "Thank you very much for taking the time out and coming to Rutgers Business School to deliver the lecture. Please let me tell you that we get to attend many such sessions, but your session has been really really helpful and productive. The students were discussing among themselves later on how we actually were able to take away useful tips from you lecture."
Thank YOU Rutgers students for your great feedback and I look forward to keeping in touch as your move forward on your journey to your dream job!
---